Selling your business is better with Larkspur Business Brokers on your team.
---
Sell Your Business

You've put time, love and effort into growing what you have today. You've worked hard to build your dream—and succeeded where others have failed.
Now it's time to move on to the next chapter of your life. To enjoy the fruits of your labour and earn your just reward.
A business broker can help—but it's important to choose the right one.
Your baby. Your passion. Your legacy… No matter what you call your business, Larkspur Business Brokers can help you connect with ready and willing buyers in the Lethbridge area who are waiting take your dream and make it their own..
Buy A Business

Why do you want to buy a business? Maybe you're tired of working for someone else and you're itching to set out on your own. Or maybe you're already an experienced investor who's looking for that perfect acquisition for your portfolio.
Either way, buying a business can be complicated. It's a long process full of challenges and pitfalls.
You need a guide who's been there. Someone who can help.
At Larkspur Business Brokers, we help expert business-buyers and first-time purchasers alike navigate the sometimes confusing journey—and help them turn the idea of owning a business into a reality.
Ready To Get Started?
Give us a call or send us a message and we'll be happy to answer any questions you might have.
---
Featured Businesses For Sale
---
Why Work With Larkspur?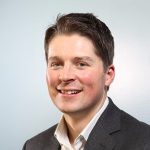 "Clara was very quick to find a qualified buyer. The deal was absolutely a win/win and I will always recommend Larkspur to anyone looking to sell their business. Her commissions were also 30% lower than another broker I had dealt with in the past"
Mark Schmitz – Seller
---
Recent Articles
---
About Us
We connect business sellers with business buyers every day. Maximum value, meet maximum opportunity.